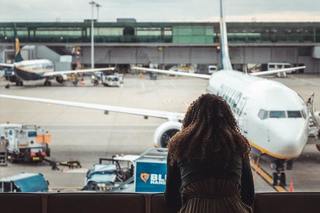 Sean: I'm leaving for Budapest tomorrow morning. Will you come see me off?
Maria: Of course! What time?
* * *
Mia: I'm so tired! I wish I could get away to the Bahamas just for one week.
Sophie: Me too! It's probably a paradise. But we have to put off our holiday until next summer!
* * *
Chloe: Guess what I found when I went over to grandma's house yesterday.
Liam: I don't know. What?
Chloe: I came across our mom's wedding pictures! I've never seen them before.
**********
see off :

go to a place that someone is leaving from to say goodbye
get away :

go (leave) to somewhere (usually for holiday)
put off :

postpone, change the time for later
go over to :

visit someone nearby
come across :

to find something unexpectedly
**********
[Example Passage]
Recently Ai came across a travel agency in her neighborhood. She read their brochure and really liked their packaged tour to Sweden. Ai wanted to get away for some time, but her last vacation has been put off because of a relative's visit. Now Ai decided to go to Sweden by herself. Ai has a cat, so before leaving she went over to her friend to bring the cat. Ai is very excited to see Stockholm and try Swedesh cuisine. Although nobody is seeing her off at the airport, she doen't feel sad at all.