Prepared remarks by Bill Gates, Co-chair and Trustee, on February 23, 2012 (Part 2)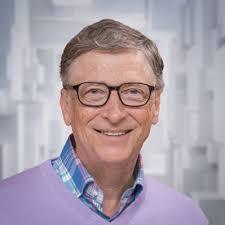 In theory, each piece of the world's food system has a clear role to play. The country programs should set sound priorities by developing evidence-based national plans. It should contribute funds and provide technical assistance. The multilateral agencies and research centers should support the national programs in their respective areas of expertise - research and development, data and policy analysys, emergency relief, and financing.
But, in practice, the lines separating these roles have become blurry. Some developing countries have organized their national plans around policies that are popular with voters but don't improve yields. (Many developed countries, including my own, have been doing this for decades.) Meanwhile, many donors have forced recipients to change priorities to suit political realities in their home countries. The food agencies have taken on projects that weren't strategic because they needed any funding they could get simply to stay in business.
These distortions in the system are understandable, but they are no longer acceptable. They undermine the mission you have dedicated your careers to advancing.
Take the example of for which I think is a terrific program. The idea is simple. When you provide emergency food relief in a poor country, you buy the food from small farmers nearby. P4P has had a big impact already, purchasing a whole year's worth of food for 1.3 million people. But the impact would be so much greater if we were better coordinated.
Right now, WFP runs nearly every aspect of the program, with a little from FAO and a little funding from IFAD. But in an ideal world, you would collaborate to make a whole that is greater than the sum of its parts. WFP would focus on what it does best: logistics and procurement. IFAD would handle the financing. FAO would provide advice to the farmers, standards to make sure they produce high-quality food, and market information to negotiations.
There are real effeciencies to be gained by spelling out a clearer of labor among the three agencies. Doing so would help each agency develop its core strengths, eliminate duplication, and coordinate more effectively with ministries of agriculture and other key partners. We urgently need a way to translate this need for coordination and efficiency into a decisive plan of action backed up by mechanisms that hold everyone accountable. That is what public scorecards can do.
Ultimately, your ability to improve the system will determine whether small farmars will be able to turn their hard work into a better life for themselves and their families.
--------------------------------------------------
sound : 健全な
multilateral : 多国間の
blurry : ぼやけた、不鮮明な
take on : 引き受ける、雇う
distortion : 歪み、ねじれ
spell out : 一字一字読む(書く)、詳細に説明する
--------------------------------------------------